The goal of residential real estate investors in 2017 will be to survive a government-orchestrated crash of Metro Vancouver house sales that could also shove many first-time buyers and small investors out of the B.C. market entirely.
After cascading government intervention, Metro Vancouver fell from having the highest housing sales increases in Canada this spring to last place by November, while national sales hit an all-time high.
The first blow came in May when the BC Liberals banned assignment sales on existing homes to curb speculation. Detached house sales in Metro Vancouver immediately plunged 16 per cent and, within weeks, the average price of a house on Vancouver's west side had fallen by $400,000. 
In August, the province introduced a 15 per cent tax on foreigners buying Metro Vancouver housing. Housing sales nosedived in the hottest markets.
"We have a completely collapsed activity level," said real estate agent Brent Eilers of Re/Max Masters Realty in West Vancouver. "What the market's done since August 1 is dramatic."
West Vancouver sales of single-family houses between August 1 and October 31 were down 72 per cent over the same time period in 2015, from 266 to 75 – the biggest sales drop in the Lower Mainland. 
Across Metro Vancouver, total housing sales in October were down 38.8 per cent from the same month a year earlier – compared to a national increase of 2.4 per cent – and Metro detached sales had plunged nearly 55 per cent. In October, only 652 detached houses sold in the entire region, down from a monthly average of 1,610 in the first quarter of this year.
The City of Vancouver then stepped in, threatening to ban short-term rentals for investors and introducing a 1 per cent tax on vacant homes by 2017.
In October, the federal government intervened, slapping tough new restrictions on first-time buyers with less than a 20 per cent down payment and, effective November 30, outlawing access to mortgage insurance for residential investors.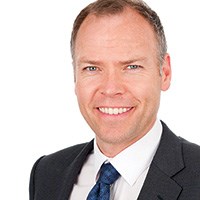 "That is worse than the foreign- buyer tax," said Cameron McNeill, president of Mac Marketing Solutions, one of B.C.'s largest condo marketing firms. "It will affect a lot more people."
McNeill pointed out that pre-sales of new luxury condominiums had remained a bright spot amidst the housing carnage. Sixty per cent of the 2,676 pre-sale condos released in Metro Vancouver this year have sold, and that spikes to 90 per cent for some high-end projects in Vancouver, Burnaby and Richmond, he said.
However, the Urban Development Institute reports that overall sales of new highrise condominiums were down 21 per cent in the third quarter of this year compared to 2015, and sales of low-rise condos plunged 44 per cent in the same period.
Developers have started slamming on the brakes. As of November, a total of 113 new condo projects had launched in Metro Vancouver, down nearly 50 per cent from a year earlier. 
McNeill said that the majority of pre-sale condo buyers plan to live in their units, but that the new mortgage insurance rules could keep many investors and first-time condo buyers out of the action in 2017. 
Under federal rules, after November 30 those seeking mortgage insurance can only buy a principal residence, the price must be less than $1 million, buyers must have a credit score of 600 and must qualify at the Bank of Canada five-year mortgage rate (4.6 per cent), which is about twice as high as variable rates.
The measures will kick at least 20 per cent of first-time buyers off the real estate ladder, estimates the BC Real Estate Association. 
The government measures could impact the entire B.C. economy, analysts caution, because residential sales and construction now represent a bigger economic impact than all of B.C.'s resource industries combined.
"When one considers that [the mortgage] default rate is minimal, the housing market is the biggest tax provider and, indeed, B.C.'s only economic engine that is working, one stands amazed at the government intervention," said Vancouver real estate consultant and investor Ozzie Jurock.
Residential land speculation
A big sector in the Metro residential market has been speculative land sales. In the first half of this year, investors bought $3.5 billion worth of land for potential high-density residential development. In all of 2015, they had spent $2.8 billion. 
Based on sales of potential multi-family sites, some Vancouver investors are paying $300 to $400 per buildable square foot, banking on continually rising condo prices to make the investment pay off.
A few novice speculators may have already lost on the gamble.
"Some foreign buyers come in, buy fast and may not have done the required due diligence," remarked Kirk Kuester, executive managing director of Colliers International.
Speculation has also driven up the per-door price for multi-family rental apartment buildings. In the first eight months of this year, 145 Metro Vancouver apartment buildings sold and the dollar volume increased 95 per cent from a year earlier to $1.3 billion. Most do not credit foreign buyers for the surge, which saw old Kitsilano apartment buildings selling for up to $750,000 per suite. 
However, since the foreign tax, which includes apartment buildings, was introduced, a flood of apartment properties have hit the Metro market. 
David Goodman of HQ Commercial – one of the leading multifamily agents in Vancouver – said that in the weeks following the tax he was fielding near non-stop calls from apartment building owners trying to sell. 
"Something is shifting. In my 15 years, we've never had this many proposals [to sell] on the go. There is a rush to get apartments on the market," Goodman said.
However, Goodman remains bullish on the outlook for the multi-family market into 2017.
One of the reasons is that the Metro Vancouver rental vacancy rate is expected to fall to 0.5 per cent in 2017, down from the already tight 0.8 per cent this year. Another is that Canada Mortgage and Housing Corp. (CMHC) treats apartment building purchases as commercial loans, which means landlords can acquire CMHC-insured 10-year mortgages as low as 2.1 per cent.
According to Goodman, Metro's multi-family market will remain strong due to "an infusion of offshore money, high immigration levels, a weak Canadian dollar, a chronic shortage of affordable housing, difficulties in developing new rental stock and ground-hugging interest rates."
Where to invest
McNeill notes that the fundamentals of the Metro Vancouver housing market remain rock solid: about 34,000 people are moving into the region each year, the land shortage remains acute and prices have begun to stabilize after surging 35 per cent in the past year.
So what should investors be buying now? 
McNeill recommends pre-sale condominium apartments and townhouses that will complete in two to three years, because future strata prices are being forced higher due to soaring land costs. McNeill said there is an investor push to buy into older strata projects because it is now easier for owners to band together and sell the entire building for development. 
With the tight rental vacancy rate landlords should have no problem finding tenants. Rents for a two-bedroom apartment in Metro Vancouver are forecast to rise to $1,460 by 2017, with typical condos renting for more.
Others say the best opportunity is in the slumping market for higher-end detached houses. 
"It is move-up buyers who can really benefit," said Adil Dinani of Royal LePage West. 
On Vancouver's west side – the poster child for high-priced real estate – the average sale price of a detached house was $1.18 million less in October than in June at $3.1 million, yet sales were down 65 per cent from a year earlier. 
In October, 73 detached houses were listed on the west side at prices north of $4 million. Only 10 sold during the month. 
Said Dinani: "There are deals to be had."
Victoria
Rick Hoogendoorn of Royal LePage Coast Capital Realty in Victoria, argues that B.C.'s capital is the place to be buying residential real estate now and into 2017. There is no foreign-buyer tax in Victoria, he noted.
The average price of a Victoria detached house is about $1.5 million less than the average house in Vancouver, Hoogendoorn said. And Victoria, he added, is still undervalued. He cited numerous examples of Victoria houses that faced multiple bids and sold for up to $330,000 over the list price.
The downside is that there is a severe shortage of both houses for sale and apartments for rent: many popular Victoria neighbourhoods have no homes listed and the overall rental vacancy rate is below 1 per cent.
The Real Estate Investment Network (REIN) is also bullish on Victoria.
Economic growth this year, new jobs, a rising population and a tight rental market are among factors driving the market, said REIN president Don Campbell.
Prices are climbing in the Victoria core, where the benchmark price for a single-family house was $755,000 in October, up by 24.1 per cent from the same month last year, reports the Victoria Real Estate Board.