Reverse mortgage debt in Canada has topped $4 billion for the first time, according to Office of the Superintendent of Financial Institutions (OSFI) filings analyzed by housing blog Better Dwelling.
A reverse mortgage is a mechanism for those who have paid off their mortgages to tap into their home's equity, receiving a monthly or lump-sum payment. It is popular among retirees as it allows them to stay in their home while giving them an income. It is usually only payable upon sale of the home, or death, which means that it is paid off before the rest of the estate is passed to the beneficiaries.
The latest OSFI data shows that there was $4.01 billion in reverse mortgage debt in December 2019, up 0.69 per cent from November 2019, according to Better Dwelling.
This is a 13 per cent increase from one year previously and the first time in Canadian history that reverse mortgage debt has topped $4 billion.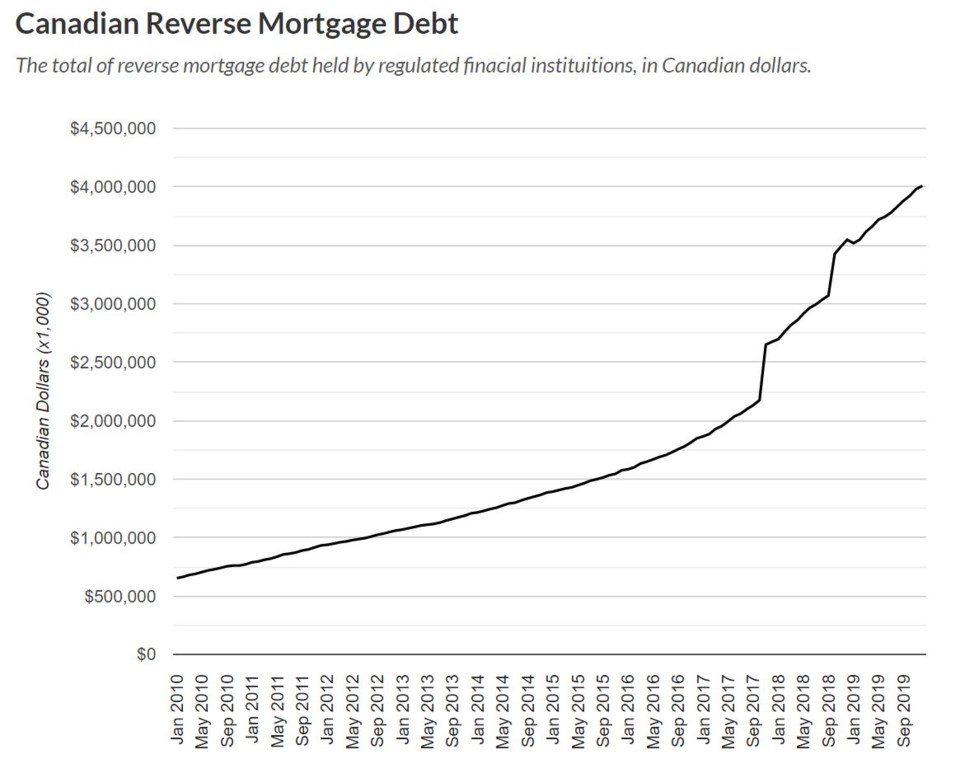 However, the blog pointed out that the rate of growth for reverse mortgage debt is slowing, as the 13 per cent year-over-year increase for December was the lowest growth rate in many years (see graph below). It added that residential mortgage credit is growing at 5.1 per cent as of January 2020.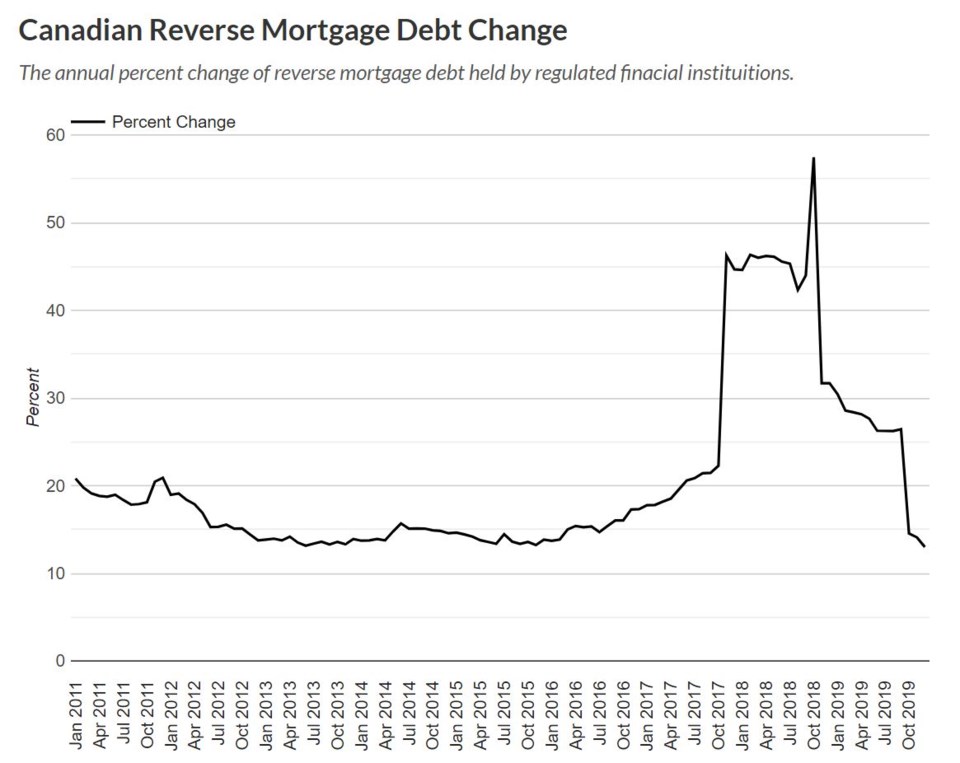 The report came at the same time as a Sotheby's International Realty Canada survey found that the vast majority of older Canadians want to stay in their current homes, in preference to downsizing or moving, for as long as possible.