A ready-to-develop, 209-acre waterfront site in Sicamous, British Columbia, is being offered for sale for the first time. The property is already serviced and is ready for development, with the majority of the heavy lifting completed be the owners. 
It might be the best development site currently available in British Columbia, boasting an expansive stretch of waterfront in idyllic surroundings with mountain views. The property, currently named Old Town Bay, can support mixed-use development including more than 1,100 residential units as well as commercial uses such as retail, a hotel, and a potential 150-plus-slip boat marina, among other additions.
The current owners have spent more than 14 years adding onsite services to the property, making it development-ready. Utilities have been installed, along with storm sewers, main roadways, lights and sidewalks. Also included are an integrated system of trails and paths and an expansive beachfront with water on each side, all of which make the property incredibly desirable. Creating a similar development site would take more than a decade, even if such a large site could even be obtained in the province. The sellers of the 209-acre property are seeking to retire and therefore choosing to divest themselves of this valuable asset. 
A wealth of development possibilities
Water lovers, winter sports enthusiasts, artists and fishing enthusiasts will all be attracted to the property, which has the opportunity to be a four-season resort. The purchaser has the luxury of the flexibility to design a diverse new community that could cater to families, retirees and tourists, with the opportunity for substantial profits.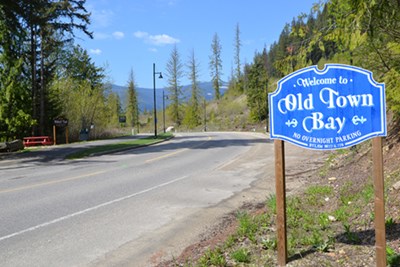 The region is exempt from the 20 per cent foreign buyer's tax that has been implemented in Metro Vancouver and other areas of British Columbia, further adding to its value for international buyers. 
The purchaser can recoup costs quickly if they choose to sell off parts of the site, which makes it even more desirable for those seeking immediate liquidity. A total of 11 serviced parcels have been surveyed with 3 future parcels identified, and each can be sold off separately with the option to subdivide these even further through rezoning for site-specific development. Selling off parts of the site could more than cover the $35 million asking price, making the investment even more attractive to prospective purchasers.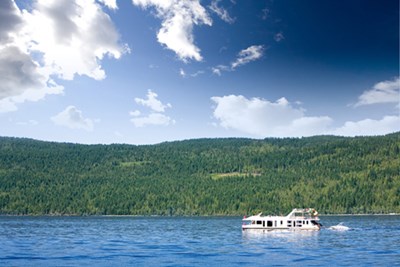 There are no architectural controls over the property, and the developer has the opportunity to work with what is essentially a blank canvas. Detached homes, high-density housing, a hotel (be it condominium or otherwise) as well as an expanded marina are all possibilities. The buyer could create an affordable retirement community, for example, or a resort catering to the many tourists that visit the area annually.  
Much of the site is south-facing. Given that the site has bodies of water on three sides, gorgeous lake and river views are further complemented by optimal sun exposure. The Old Town Bay site includes 2.7 kilometres of lake frontage, and 2.4 kilometres of river frontage, with views of four magnificent mountain peaks. Immediately to the west is picturesque Queest Mountain. 
The many benefits of Sicamous
Sicamous is strategically located between Calgary and Vancouver, and is particularly known for its house-boating community. Sicamous, which is located 25 kilometres east of Salmon Arm, 80-kilometres west of Revelstoke, and 85 kilometres north of Vernon, is only 114 kilometres away from the busy Kelowna International Airport. The site is a short distance from the intersection of the Solsqua-Sicamous and Trans-Canada Highways, offering convenient access. 
The area features year-round activities such as summer rafting, canoeing, waterskiing, golf, biking, angling and, of course, the ever-popular house-boating. Slopes in the area are known to have some of the best snowmobiling in Western Canada and there is also snowshoeing, cross-country skiing, downhill skiing and hundreds of kilometres of hiking trails. 
The Sicamous community is also known for its locally made ice-cream, not to mention an abundance of organic, locally-grown produce, rich meats, fresh milk, and artisanal cheeses made by the talented and entrepreneurial locals. The greater Columbia-Shuswap Regional District is known for its beauty, character and high quality of life. A modern master planned community in harmony with nature could become an additional draw for the region. The opportunities for the buyer of this site are seemingly endless.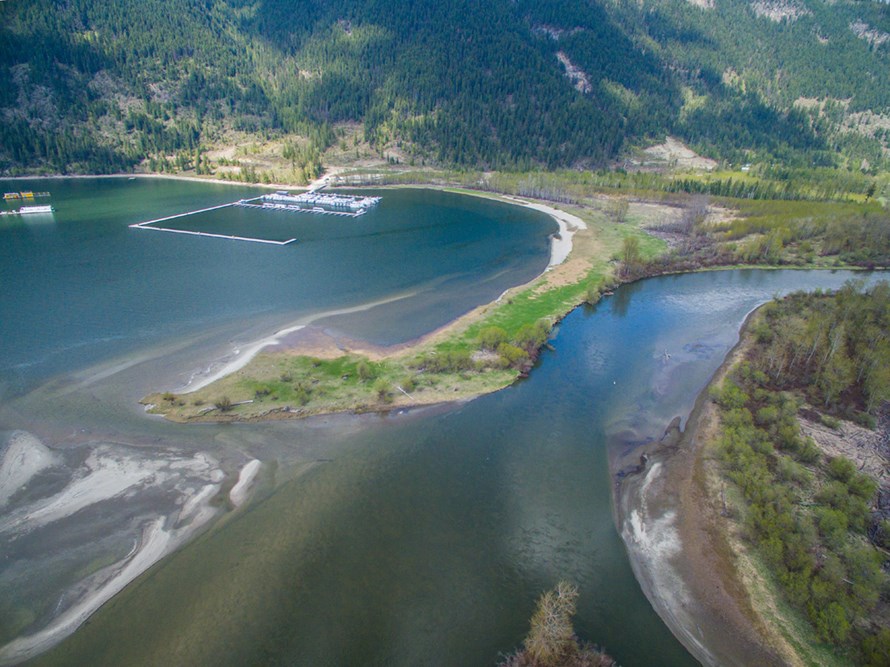 Strong municipal support
The District of Sicamous is eager to see the site developed as the community gains momentum as a destination for tourists, retirees and locals. The property is zoned and ready to develop, DFO enterprise agreements and AIA requirements are met, and the final designs for a reservoir and booster station are also in progress. This massive site could be integrated into the adjacent Sicamous community in what could be one of the most environmentally sustainable developments in the province.
Click the image below for more information on this property: