Surrounded by the breathtaking natural beauty of pristine lakes, picturesque valleys and rolling vineyards, Kelowna stands as a beacon of promise, as it was recently crowned Canada's second-best small city.
With its unrivalled charm and remarkable blend of urban convenience, four-season recreation, sunny weather and enviable lifestyle, Kelowna captures the hearts of residents and travelers alike. The city's path to prominence is only just starting, and its future is bright.
Beyond the city's aesthetic appeal, Kelowna's mountainside setting offers transformative health benefits that seamlessly meld with urban living. Being nestled amidst scenic mountains and lakes has always been associated with holistic wellness. From cleaner air to the tranquility of nature, mountainside living offers a positive impact on resident's well-being. Recent studies by the American Psychological Association underscore how time in nature can improve mental health, sharpen cognition, and even enhance mood. Overlooking scenic mountain views or taking a hike can rejuvenate the mind, offering a daily retreat from life's hustle and bustle.
Kelowna's allure extends beyond its scenic beauty and temperate climate. Its unique blend of lakeside tranquility, mountainous serenity and urban convenience draws those seeking a high-quality lifestyle. This harmony of nature and urban life has led to a notable shift in the city's dynamics.
In recent years, the city has witnessed a population surge closely tied to its appealing lifestyle offerings and the evolving housing landscape. Statistics Canada reports a 14.2% population growth from 2016-2021, making Kelowna the fastest-growing city in Canada. But it's not just about the rising numbers; this growth signifies a tide of new residents seeking the unique lifestyle Kelowna offers.
Balancing economic vitality and wellness-centric living in Kelowna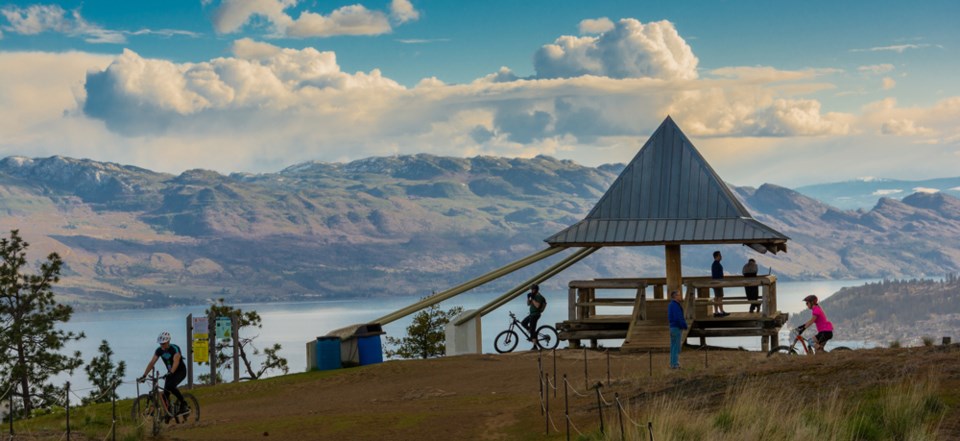 This lifestyle-oriented growth enriches Kelowna's community and elevates its investment profile. Underlying demographic trends reveal diverse talent, skills and aspirations, all converging in a city offering natural beauty and an environment ripe for sustainable economic growth. This synergy of factors creates a compelling and sustainable investment landscape, making Kelowna an increasingly attractive option for those looking to invest in a location that promises both a prosperous future and a thriving, wellness-focused present.
At the heart of Kelowna's potential lies a lively job landscape with over 115,000 job openings, a facet that complements its status as a wellness-centered lifestyle destination.
This employment landscape particularly appeals to the increasing number of remote workers drawn to Kelowna for its work-life balance, facilitated by its natural amenities and recreational opportunities.
A 2022 study by Benefits Canada reveals that 78% of Canadians have a preference for working from a home office. This preference aligns perfectly with Kelowna's allure, where the city's natural amenities and recreational activities offer an unmatched work-life balance. Reinforcing this trend, ADP Canada reports that for individuals considering relocating to a new city, work-life balance has surpassed salary as the primary deciding factor. In essence, Kelowna stands out as an ideal destination for modern professionals valuing both career and well-being.
Embracing wellness and opportunity in Kelowna living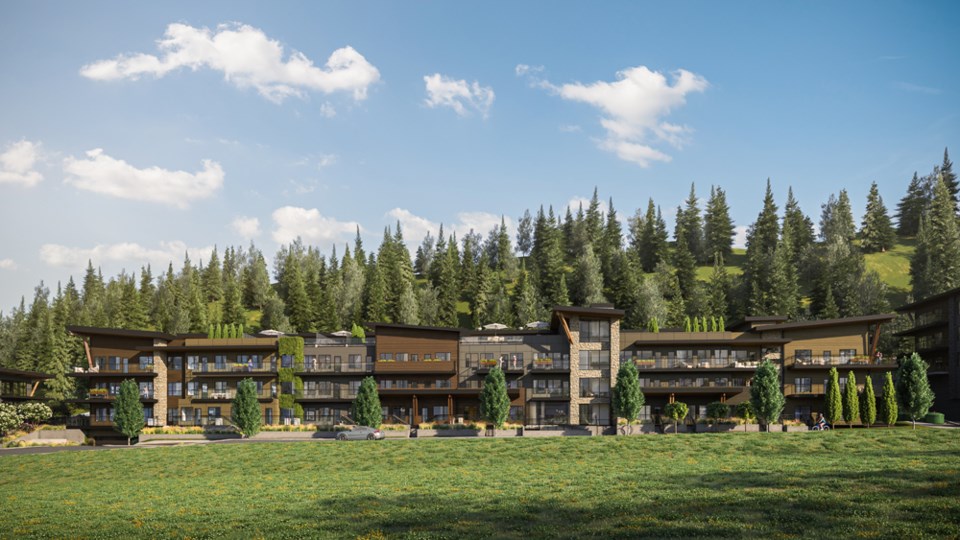 In Kelowna, the focus is on a holistic lifestyle that values nature, active pursuits and overall well-being. This focus on a balanced and fulfilling lifestyle has made the region irresistibly appealing to people from various walks of life.
At the forefront of capturing this essence is the Eminence by Meridian Developments, situated at the base of Knox Mountain, which offers one and two-bedroom homes from the mid $300s.
This residential community epitomizes Kelowna's dual offering of serenity and urban convenience. Homeowners can deeply connect with nature as Kelowna's iconic Knox Mountain Park is next door and features 367 acres of scenic walking and biking paths, yet it's only minutes from all the downtown amenities, providing a rare combination of urban access and the tranquility of being next to nature.
Eminence also features a built-in recreation-centric amenity centre called the Lodge, which includes a fitness centre, outdoor pool, social lounge, dog park and rooftop terrace to promote wellness by providing inviting spaces designed to facilitate social connections with friends, family and neighbours.
As Kelowna solidifies its reputation as a wellness-oriented destination and one of Canada's best small cities, the intrinsic and investment value of embracing this lifestyle-centric real estate promises to appreciate and will prove to be an exceptional real estate investment and lifestyle opportunity.
For more information, visit eminenceliving.ca.