Despite the interest rate hikes anticipated in 2022, the real estate market in Canada remains overheated, especially in Vancouver and Toronto.
Fuelled by flexible work policies and a COVID-19 driven desire for increased space, along with limited offerings for sale, reverberations are being felt in real estate markets across the country as housing prices continue to rise to unprecedented numbers.
A recent RE/MAX report predicts house prices will rise by 9.2% in Canada in 2022 as a lack of housing inventory in the market will continue to favour sellers.
The average home price in Toronto set a record high in January 2022, nearing $1.3-million.
New listings and home sales continue to slow in Vancouver while prices increase. The average Vancouver home price for 2022 was over $1.2-million, representing an 18.5% increase from the previous year.
Fortunately, pockets of affordability are still available in Canada, including in Calgary, where the composite home price is $441,500, and downtown condominiums sell for less than $350,000.
Prime development land in Calgary is also a fraction of the price of that in either Vancouver or Toronto.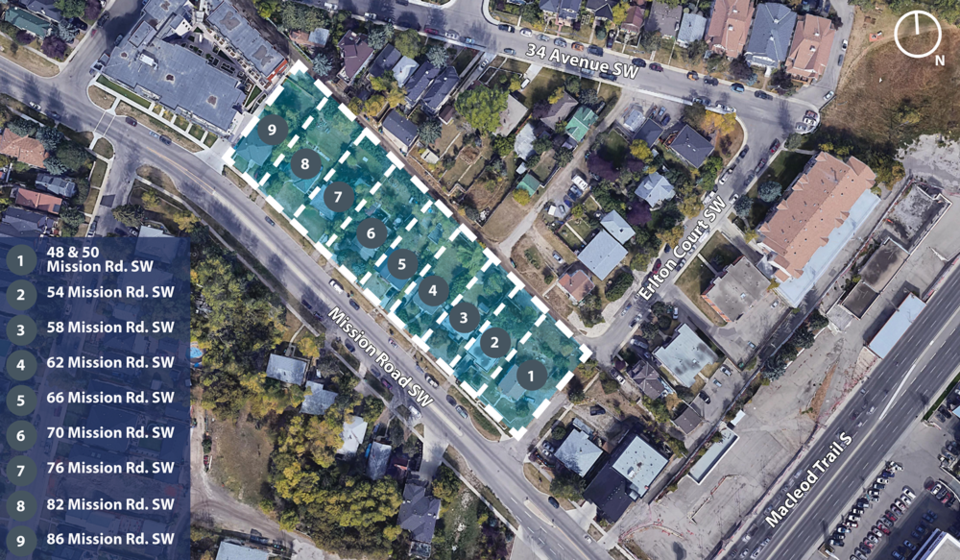 ​Calgary was named as the most affordable city in the world for housing, according to the U.K.-based Online Mortgage Service, with high incomes and low real estate prices, leaving residents further ahead than the rest of the country.
While Calgary's home prices are up 11% from the previous year, they remain $234,000 less than the Canadian average.
Calgary may be affordable for now, but it's poised for an upturn in demand and prices based partly on the recent surge of oil prices.
The Conference Board of Canada projects Alberta will lead the country in economic growth this year.
All of these factors set up Calgary as a shrewd location to purchase investment property.
One particularly appealing development opportunity is a new and unique land assembly in Calgary's trendy Mission district.
The 1.35-acres site is listed at $7.8-million and features City of Calgary DC6D2012 zoning that allows for various potential development configurations as residential or commercial. There are no density requirements and allows building heights of 67.26 feet (20.5 metres).
In addition, the land has excellent holding income with nine contiguous detached houses that generate a consistent rental cash flow.
The seller suggests the location lends itself to use as a multi-family development with ground-level retail. Offers of not less than two adjacent parcels at a time at $2-million will be considered.
The site is in the affluent heart of Alberta's biggest city.​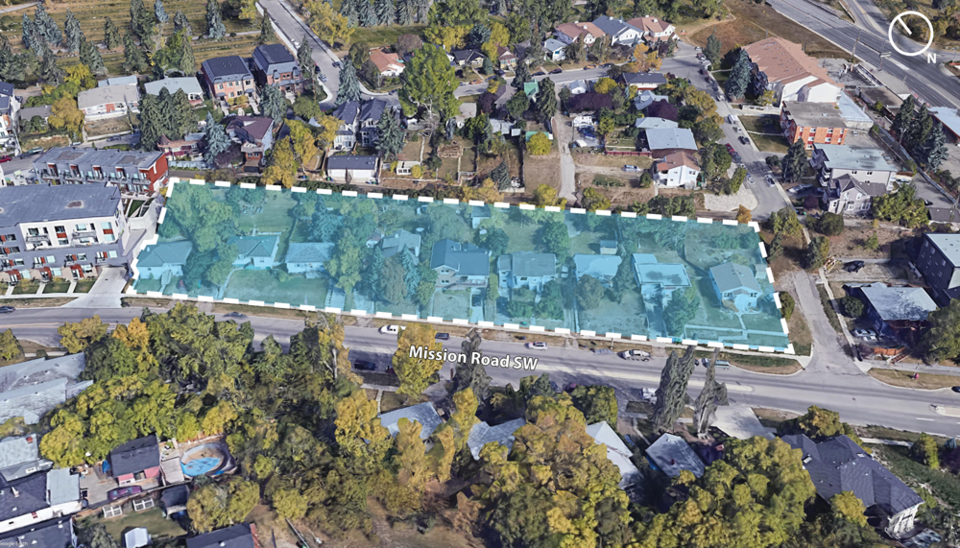 The Mission district, with an average household income of $162,003 and 72,000 residents, is packed with brewpubs, restaurants, grocery outlets, shops and services. The Calgary Stampede grounds, the Saddledome, home of the Calgary Flames, and the BMO convention centre can be found around the corner from the site.
The land is also close to Calgary's LRT system, which is expanding under the $1.53 billion Green Line expansion, the largest infrastructure project ever undertaken in Calgary.
This is a rare offering in its location, and the seller is expecting multiple offers from developers.
Listing highlights:
● Land size: 1.35 acres
● Location: Mission Road, Mission District
● City: Calgary, Alberta
● Price: $7.8 million
For complete details, including a brochure, contact Sandy Leung by phone at 778.800.0665, or via email at contact@professionalsland.com.