The South Okanagan, known for its beautiful beaches, pristine lakes and small-town vibe, is the next hotspot for savvy investors looking for the best South Okanagan lifestyle with the greatest potential appreciation. One destination is capturing the limelight as a particularly attractive opportunity – Penticton.
Penticton – a top spot for real estate investment in 2023
With more Canadians moving to B.C., limited new developments on the horizon, and significant potential for short- and long-term rental income, Penticton is swiftly becoming an in-demand investment opportunity. The city was deemed one of Western Investor's top spots for real estate investment in 2023; it's also South Okanagan's top city for growth, with a population boost of nearly nine percent from 2016-2021.
When compared to major Canadian cities like Kelowna and Vancouver, Penticton's unique offerings have driven significant property appreciation over the last decade. The surge in property value can be attributed to the city's inability to build enough homes to match an increasing population, which is fueled by the Federal Government's immigration targets and interprovincial migration. This lack of supply and high demand will put upward pressure on pricing which will present a lucrative opportunity for investors.
Penticton has the best amenities in the Okanagan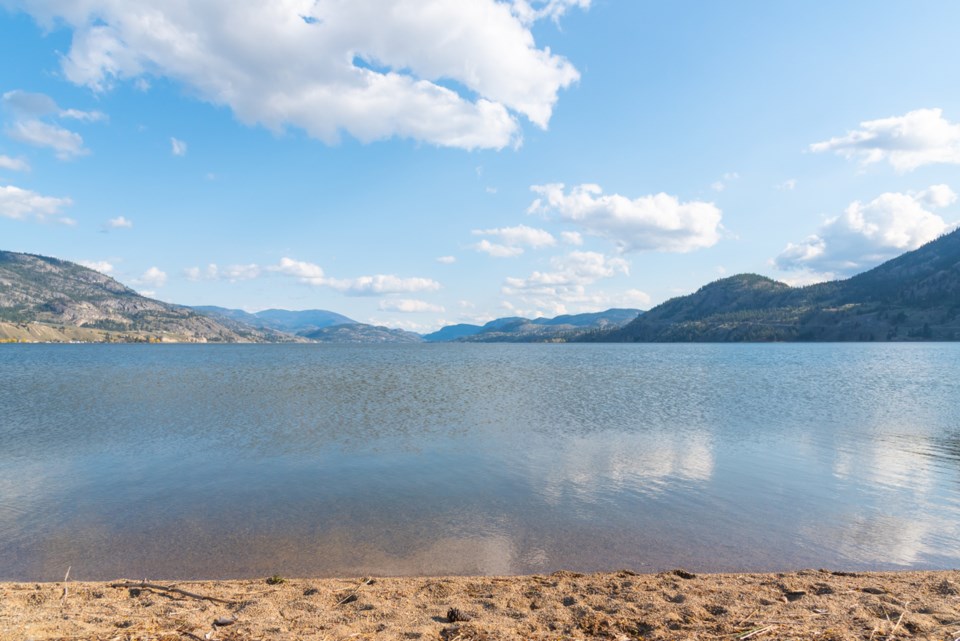 Boasting an inspiring natural setting, comfortable climate, and exceptional tourist attractions driving the city's economic prosperity, Penticton is quickly becoming one of B.C.'s top destinations to live, work, play and invest.
The city, which has a current population of slightly over 36,000 people, has seen significant growth since the last census as it transitions into a hub for permanent residents rather than merely a vacationer's paradise. Much of this growth has to do with Penticton's coveted lifestyle – here, the rare combination of big-city amenities and a small-town atmosphere is a powerful lure for young professionals, remote workers, retirees, "right-sizers" and investors.
One of only two places in the world that borders two lakes, Penticton is home to an appealing combination of outdoor adventures – soft sandy beaches, public parks, and over 150 hiking and mountain biking trails – and vital services, such as the recently expanded Regional Hospital, the Canadian Sports School, and highly-rated post-secondary institutions.
The city also offers easy access to downhill or cross-country skiing at Apex Mountain Resort and Nickel Plate Nordic Centre in the winter, and water sports on Skaha or Okanagan lakes in the summer. Additionally, the world-renowned Naramata Bench, featuring over 40 award-winning wineries and waterfront restaurants showcasing captivating views, is just a 5-minute drive from downtown Penticton.
With a mild climate offering approximately 3,037 hours of sunshine annually, Penticton is particularly appealing to residents and visitors seeking an outdoor lifestyle. Here, days can be spent lingering over wine flights, golfing and exploring nature, and attending world-class events like the Okanagan Wine Festival and Penticton Peach Festival – there's something for everyone, all year long.
Building a better future – Penticton's North Gateway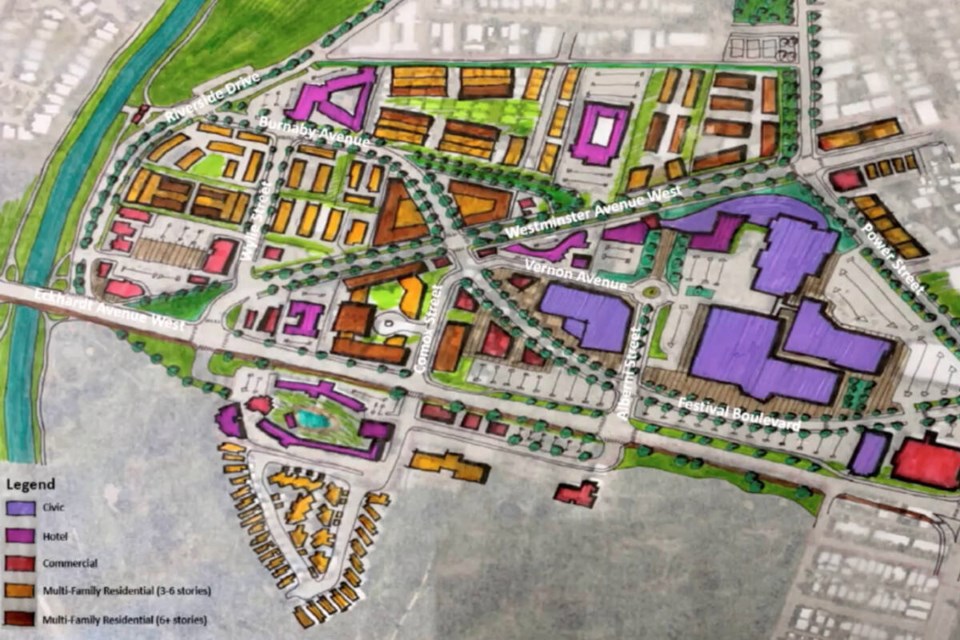 As Penticton prepares to add additional housing units within the next five to 10 years, homebuyers are granted a unique opportunity to capitalize on steady income streams and secure a valuable long-term investment.
With virtually zero vacancies for short-term summer rentals and a 1.1% private apartment vacancy rate, reported in October 2022, the demand for more rental-specific units is high, particularly with an influx of visitors seeking short- and long-term stays.
The city is committed to protecting its breathtaking natural surroundings and lush green spaces, which is why it has historically experienced restrictions on available areas for development. To address these constraints and accommodate new residents, the City of Penticton is redeveloping the North Gateway district to introduce the region's first 15-minute walkable neighbourhood.
The North Gateway Plan is set to enhance property values by introducing new commercial and recreational spaces, multi-use paths, and tree-lined streets to the community.
Introducing Sokana – one of Penticton's best real estate investment opportunities
Among the most attractive real estate investment opportunities in Penticton is Sokana, a new development that offers an innovative home collection of modern studios, bright one-bedroom plans, and spacious two- and three-bedroom residences.
The development borders the Penticton Channel and the commercial hub of Riverside Village and features resort-inspired amenities with an outdoor pool and hot tub, alfresco grilling area, firepits, coworking space, fitness center and more.
Integrating seamlessly with the North Gateway Plan's focus on walkability, Sokana is situated in close proximity to beaches, shops, and the city's bustling culinary and craft brewery scene.
With Penticton's real estate star rising, there's never been a better time – or a better place – to invest.
For more information about Sokana, visit liveatsokana.com.