Capital Point, a new Class AAA strata office and retail complex in Burnaby's central business district in Metrotown is arriving just in time.
A year of telecommuting is ending as Canada rolls out vaccines this spring and millions of Canadians gratefully prepare to ditch work-from-home and embrace the vitality and comradery of a contemporary office.
People are more productive and happier together. It is just human nature, and a year of remote connections is enough already. Fortunately, we should be back to the new normal within months, most likely in time to hold a seasonal staff party this December.
That is why leading analysts are confident that strata offices are the leading asset investment opportunity for 2021 and beyond.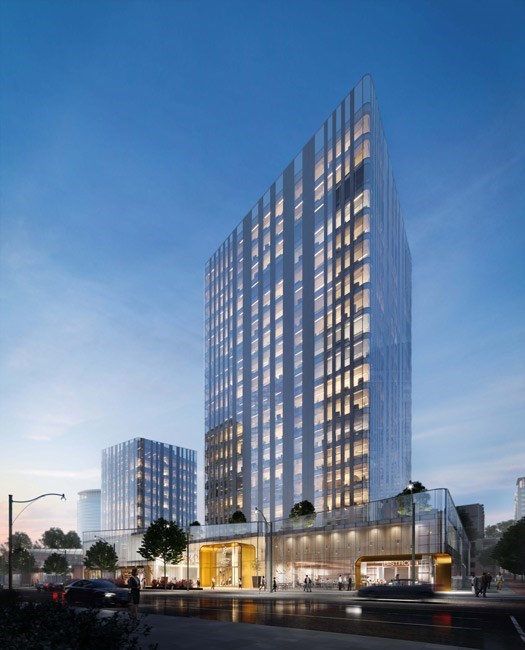 Capital Point, being developed by Slate Asset Management, a global real estate investor and developer, with offices in Frankfurt, Chicago and Toronto, is an obvious addition to Slate's $6.5 billion global portfolio.
New strata offices present a dual investment stream, particularly in Burnaby's Metrotown where the rent for Class AAA office space averages $35 per square foot. The first opportunity is for businesses who can gain from the value appreciation by owning their office space rather than renting it. The second opportunity is for passive investors who want hassle-free annual investment returns of up to 3.5% and the opportunity to benefit from Metrotown strata office price appreciation that averages 16.7% per year.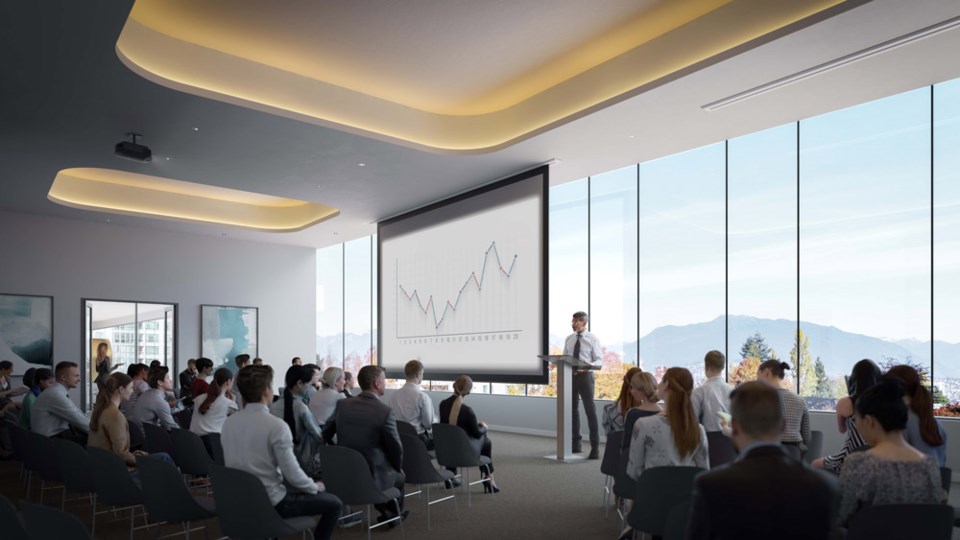 Today, with commercial lending rates at all-time lows, the opportunity to buy strata space at Capital Point, a completely contemporary and equipped office and retail building in one of the fastest-growing centres of Metro Vancouver is a rare and historic opportunity.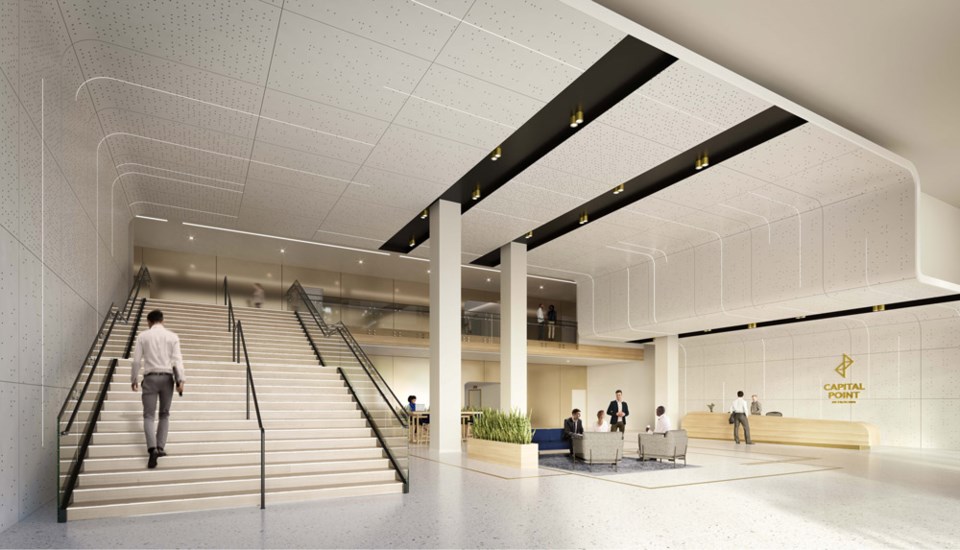 Capital Point is set on a prime location at 4330 Kingsway in Metrotown and it is built to Slate's demanding standards representing the pinnacle of premium strata offices in Metro Vancouver. The 222,000-square-foot office campus features a double-height atrium lobby with 24-hour concierge service to leave an impeccable first impression for your clients, plus 25,000 square feet of world-class client and employee amenities.
Capital Point, Metrotown's foremost Class AAA office building, is also the city's only pure strata office development. It is an unrivalled and rare opportunity in Greater Vancouver's second largest – and continually expanding – business district that houses the largest shopping centre in British Columbia.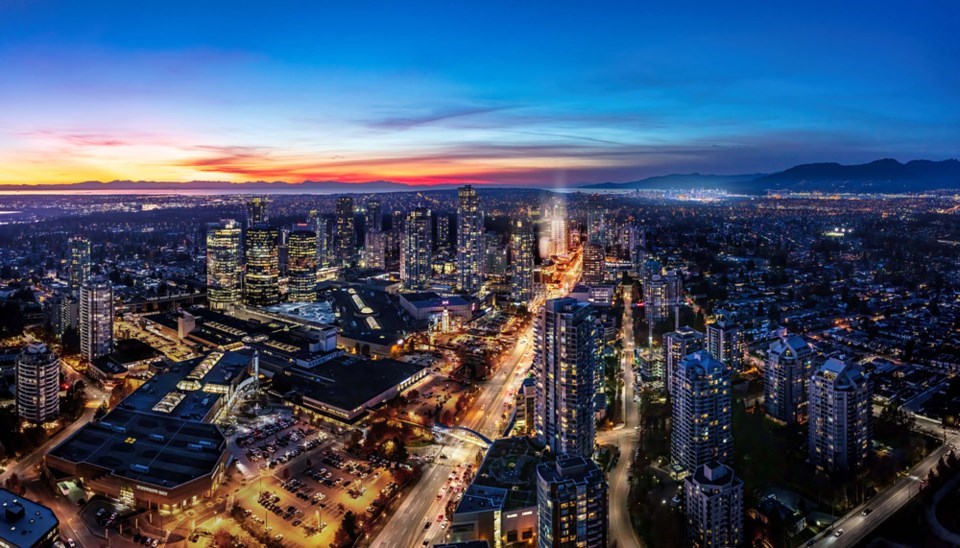 Burnaby's Metrotown is the second busiest SkyTrain station in the Lower Mainland, with 50,000 passengers every day and annual volumes of more than eight million people. Capital Point is strategically and centrally located to serve one of Metro Vancouver's most bustling business hubs.
Burnaby's investment into infrastructure to improve the business environment explains Metrotown's low vacancy rate of only 3.5% -- even lower than that of Downtown Vancouver. Metrotown is seeing an influx as businesses move to suburban locations to save costs and be closer to their employees. Major employers Telus, KPMG, SunLife Financial, the BC Housing Authority and the headquarters of Metro Vancouver are among Metrotown office tenants and owners.