Western Canada has the highest rate of recreational vehicle (RV) ownership in Canada, at 68 per cent of those who camp, according to the 2018 North American Camping Report. Of the 9.1   million Canadian households who go camping, the majority opt to rough it in an RV, a ratio that approaches three out of four in B.C. and Alberta.
Today the average size of an RV on western roads is 40 feet long and 13 feet wide – twice the size of such vehicles two decades ago – and they are often rigged out with furnishings, TVs and complete kitchens.
The problem is where to park for the average 4.5 annual camping trips that owners use them. While there are public campgrounds, about 25 per cent of owners wheel into privately owned campsites, and this is where recreational real estate investors can make money.
"The big problem is that the RV units are getting better, made with more conveniences and there are great finance plans to purchase. Lots of units are  being sold every day," said Rudy Nielsen, president of the Niho Group, which includes LandQuest Realty that has been involved in selling B.C. recreational land for decades. "So you might have a unit but unless you book well into advance a place at a private or government campsite in summer you have nowhere to go."
This year another demand element has been added to the equation: work on natural gas and oil pipelines in B.C. and Alberta that attracts mobile contractors who need inexpensive lodging. A campground in northern B.C., the Cariboo or in northwest Alberta converted to RV sites could prove a profitable play, according to real estate agents who work in this niche market.
Based on Western Investor research, however, the real market is in southern B.C., where the camping season is longer, and the province tends to attract RVers from across Canada and from the U.S.
If you plan on converting a parcel of land for RVs, the camp must be capable of offering or upgrading to sewage stations, 30-to-50-amp power outlets, water hookups, and often Wi-Fi services and even pools or clubhouses to attract visitors.
There are few listings for existing RV campgrounds, and investors have to be careful in the choice of location and the amenities. 
An example of an existing RV campground for sale is the Dominic Lake Resort, a short drive from Kamloops in the Thompson-Okanagan region. Owner Al Pike said the property is profitable; his family simply wants to move on.
Dominic Lake Resort is nearly 10 acres on the 90-acre lake and includes 26 RV sites, a lodge and two cabins. The RV sites are fully leased at annual rates that range from $2,100 for inland sites to $3,000 for lakefront parcels. There are only three RV sites per acre, which suggests more could be added. The resort is listed by Michele Cummins of Re/Max at $850,000, which is about the price of a two-bedroom condo in Vancouver.
Re/Max Sabre Realty has an RV campground riverfront parcel between Creston and Cranbrook. This development, which began in 2010, has 126 RV and cabin lots, of which 44 have been sold by the way of shares in a limited company. Each lot sold for around $40,000 and there are 82 lots remaining, of which 32 are on the waterfront. This package is listed at $1.66 million by Sabre agent Larry Berisoff, who notes that RV parks have a singular advantage over manufactured home parks: they are not subject to provincial rental regulations.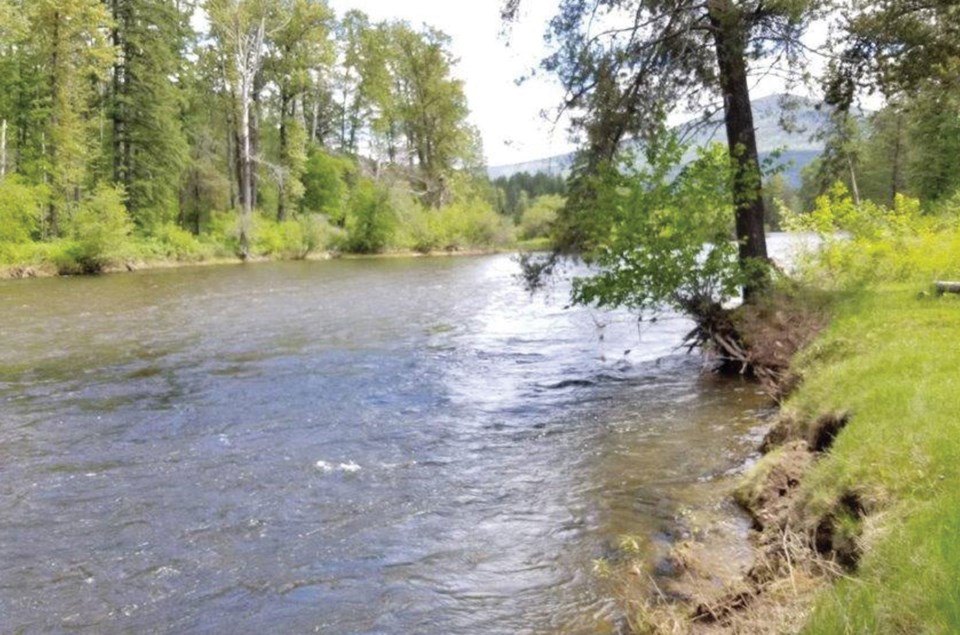 In Alberta, there is an RV park for sale on a 118-acre site that includes serviced lots. Located along the Red Deer River in Settler County, it includes a laundry, mini-golf course and family amenities and is priced at $2.2 million by Salomons Commercial. 
Like any commercial real estate investment, an RV campground requires due diligence on the part of the buyer, notes appraiser Trevor Hanson of Soderquist Appraisals Ltd. of Red Deer. Hanson said that, because there are so few sales each year and properties often have a variety of set-ups, it is difficult to assess true market value. At a minimum, buyers should check that the financials support the payments and maintenance costs and provide a livable income in what is really a seasonal business.