Where are Western Canada's biggest hotspots for real estate investment in 2019? If you have some funds burning a hole in your pocket, you would be advised to take a look outside of the usual suspects of Vancouver and the Capital region.
Here are Western Investor's picks for the top five Western Canadian cities to invest in real estate over the next year.

1: Kitimat 
Western Investor's No. 1 pick of western Canadian cities for real estate investors is the northwest British Columbia centre that is ground zero for the biggest private investment in Canadian history. In October, LNG Canada confirmed it would proceed with the $40 billion liquefied natural gas (LNG) terminus and pipeline network that will change Kitimat forever.
It will also likely change the fortunes of those real estate investors quick enough to get into town. Despite work camps springing up to house the estimated 6,000 construction workers, the real estate play in Kitimat is residential rentals. A lot of management types, consultants, government officials and other professionals will be seeking two-to-three-year rentals in Kitimat, figures Jason Pender of JV Development Group. His company is in a joint venture rushing to complete a 27-acre project with 94 townhomes, more than 30 detached-house lots and a 12-acre modular home site.
Kitimat is also on the radar of international investors. 
Royal Dutch Shell PLC is the lead partner in LNG Canada, with a 40 per cent stake. The project is rounded out by Petronas, of Malaysia, which holds 25 per cent, PetroChina and Japan-based Mitsubishi, which each hold 15 per cent, and Korea Gas Corp., which holds 5 per cent.
2: Terrace 
Kitimat has the LNG plant, but neighbouring, land-rich Terrace makes the Western Investor list at No. 2. 
"We have the land," said Danielle Myles, manager, economic development, for the City of Terrace. A key parcel is the 1,187 acres of industrial-zoned land bought four years by China-based Qinhuangdao Economic and Technological Development Zone (QETDZ) for $11.8 million. The land is in the city's massive Skeena Industrial Development Park. QETDZ has cleared nearly 800 acres of land for development as part of its $100 million preparation budget. 
Myles expects Terrace will be the staging site for much of the work for the LNG plant in Kitimat, which is a half-hour drive away. Terrace, unlike Kitimat, also has an airport and established and extensive retail, fitting a city that is known as the trading centre for northwest B.C. An idea of the momentum: commercial building permits in Terrace have soared nearly 300 per cent over the past two years. You can still buy a detached house in town for an average of $337,000, up 18 per cent from a year ago.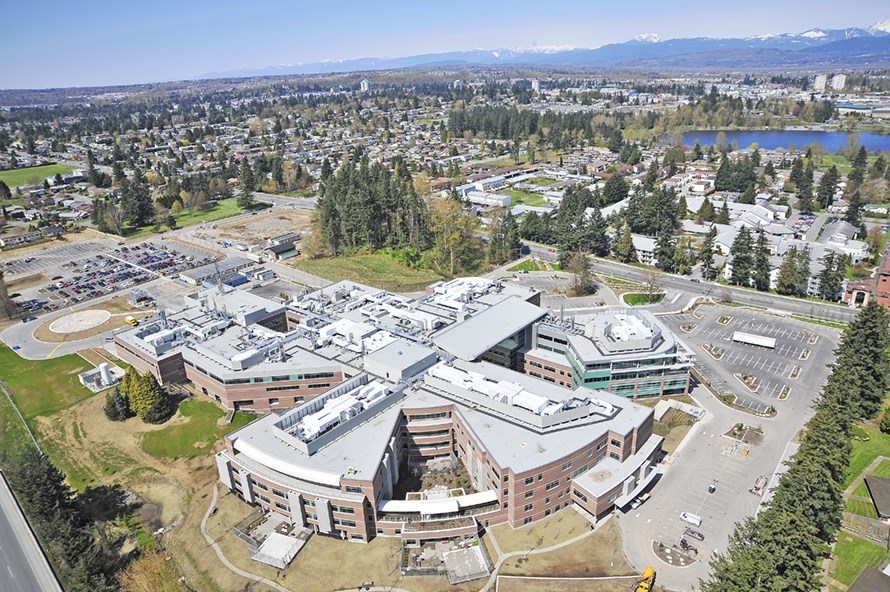 3: Abbotsford-Mission  
Western Investor has combined two neighbouring centres, Abbotsford and Mission as its No. 3 pick for the best real estate investment opportunities in 2018-19. Abby-Mission is on the eastern edge of the Lower Mainland and is a real estate pressure valve for both residential and industrial plays. The area is feeling its own population pressure as more people from Metro Vancouver move in looking for work and affordable housing. As of September, 1,567 new homes were under construction in Abby-Mission, including nearly 300 new detached houses, which sell for an average of $843,900. 
Abbotsford's industrial vacancy rate has plunged to 1.8 per cent this year, among the lowest in the Lower Mainland, and the industrial lease rate averages $9.17 per square foot. The city has a robust infrastructure, with an award-winning cancer hospital, and the fourth-busiest airport in Canada. Abbotsford is also the agriculture capital of Canada, with gross farm receipts three times those of Ontario's Niagara region, in second place. 
As Abbotsford fills up, Mission is seen as the next industrial destination. The district of Mission has easy freeway access and is just 15 minutes from the U.S. border, and is seen as ideal for distribution facilities. There are two main industrial parks in the Mission area: Mission Industrial Park, which allows light industry, warehouse, office use and even accessory retail; and Silver Creek Industrial Park, which has direct railway and Fraser River frontage for heavier industrial. 

4: Okotoks 
Okotoks is one of the fastest-growing cities in Alberta, with a population of 28,881, according to 2016 figures. Just 15 minutes south of Calgary, Okotoks posted a growth rate of 17.8 per cent from 2011 to 2016, and a whopping 43 per cent from 2006 to 2011, emerging as an in-demand destination for commuters. The average age of residents is 34, making it a popular choice among millennials. Rental demand in the city is at a high, with vacancy dropping to 1 per cent in 2017 from 4 per cent in 2016. 
The city has one of the highest median family incomes among regions in Alberta, with a year-over-year increase of 5.16 per cent. More businesses are moving to the area, with the number of storefronts and small businesses increasing steadily since 2012. 
Okotoks accounts for nearly 50 per cent of residential sales activity in the Foothills region, according to the Real Estate Investment Network. The city's year-to-date benchmark home price in September was $436,422, remaining stable despite oversupply, and trending nearly $100,000 more than the Foothills region's benchmark price.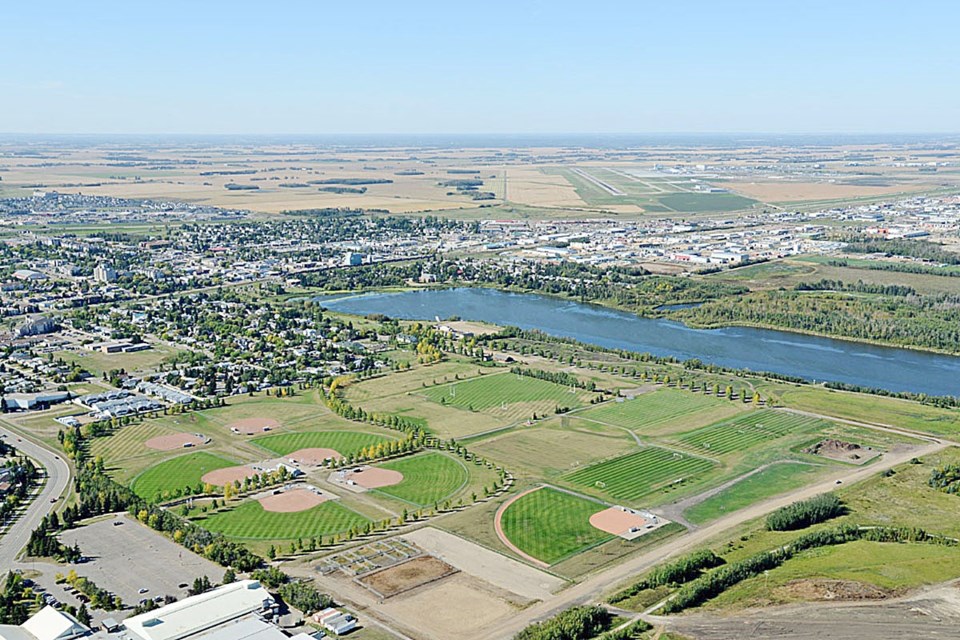 5: Leduc
Leduc's population growth is among the highest in Alberta, posting a 23.4 per cent increase from 2011 to 2016. The city's population was 29,993 as of the 2016 census. 
The city's industrial investment opportunities are best offered by the Nisku Business Park in Leduc County, employing more than 400 companies and 6,000 workers locally, in industries ranging from agriculture, to forestry to fishing. Growth in and around Edmonton International Airport has helped provide jobs and development opportunities for Leduc residents, including construction of the world's largest marijuana production facility by Aurora Cannabis. The arrival of the 800,000-square-foot warehouse is expected to contribute to declining industrial vacancy rates in the county and rising lease rates. A 400,000-square-foot auto parts and distribution warehouse from Ford Canada is also on the slate for the coming year.
Leduc's average detached- house price in September was $375,809, higher than Edmonton's metro area average residential price of $373,958.