Coastal GasLink quietly marked a last spike moment earlier this month with a "golden weld" on Oct. 7 that marked the competition of the 670-kilometre long natural gas pipeline.
One hundred per cent of the pipe is in the ground now, TC Energy (TSX:TRP) announced today. The pipeline has also been hydrotested – a process in which water or some other liquid is pushed through the pipeline under pressure to test for leaks.
"The final weld, also known as the Golden Weld, was completed on October 7, 2023, at the base of Cable Crane Hill in Section 8 West," TC Energy said in a construction update. "This important milestone is the culmination of over five years of construction, connecting the 670-kilometre pipeline from Dawson Creek to Kitimat, B.C."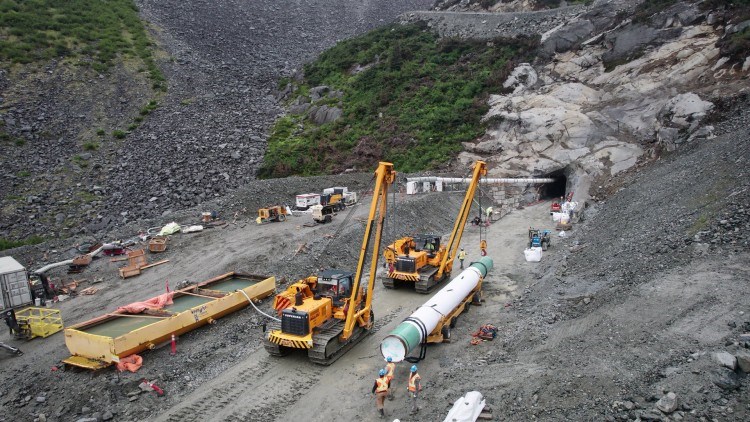 The final stage of mechanical completion will now begin before the pipeline is commissioned and natural gas starts flowing through the pipeline from Dawson Creek to Kitimat, where it will supply both the LNG Canada and Cedar LNG with natural gas.
Those are the pipeline's only customers, TC Energy recently noted.
Last week, it was reported that the McLeod Like Indian Band's Tse'khene energy hub would include a natural gas straddle plant on the Coastal GasLink pipeline.
TC Energy issued a statement noting that CGL is "fully contracted" to deliver gas to LNG Canada and Cedar LNG and there were "no additional parties involved in commercial discussions with Coastal GasLink at this time."
It was just a little over five years ago – Oct. 2, 2018 – that the LNG Canada and associated CGL pipeline projects were formally sanctioned at a signing ceremony in Vancouver.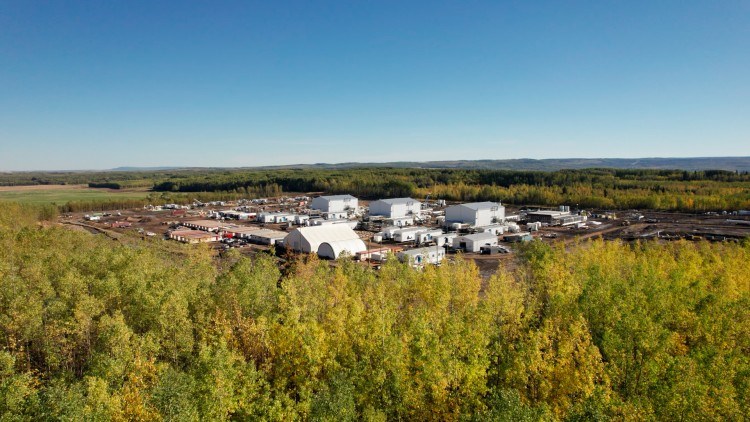 The CGL pipeline has faced several setbacks and the estimated cost of completing the project more than doubled, from $6.6 billion in 2020 to $11.2 in 2022 and to $14.5 billion earlier this year.
The CGL pipeline faced blockades and protests from some members of the Wet'suwet'en First Nation and their supporters, and at one point, a CGL work camp was attacked by ax-wielding vandals who threatened workers and caused millions of dollars in damage to equipment. No one was ever arrested or charged in that incident.
A trial begins today, however, for one of 32 people arrested between Nov. 18 and 19, 2021, when RCMP broke up the Gidimt'en Checkpoint and Coyote Camp, according to a press release issued by the Gidimt'en Checkpoint.
Sabina Dennis, whose trial starts today in Smithers, B.C., was among those charged with criminal contempt for violating a court injunction that CGL received to prevent protestors from trying to interfere with the pipeline's construction.
While the pipeline was opposed by the majority of Wet'suwet'en hereditary chiefs, it was supported by all the elected band councils within the Wet'suwet'en, which signed benefits agreements.
According to TC Energy, the pipeline's construction has contributed $3.2 billion to the B.C. economy, and $1.8 billion in contracts were awarded to local and First Nation businesses.
As of September 30, there were 4,272 workers employed on the project. Most of the work remaining on the pipeline now is environmental reclamation.
"Reclamation is underway in many sections across the project route, including time-sensitive work that must take place before winter, "the company said in its construction update.