The residential real estate market in Alberta may be seeing a slight recovery overall, but it depends where you are — at least when it comes to the province's two biggest cities.
According to a national housing market outlook published October 24 by the Canada Mortgage and Housing Corp., Calgary is expected to see a return to market growth over the next two years, supported by an increase in the city's population.
This will also fuel an increase in housing starts in 2020 and 2021, after a decline in new construction in 2019, said CMHC.
Declining residential resale prices will "stabilize" by the end of 2019 and then rise slowly in 2020 and 2021, predicted the federal housing agency. It added, "This will largely be the result of continued declines in available inventory in the existing home market, along with the new home market, as the market shifts slowly from buyers' conditions to more balanced conditions."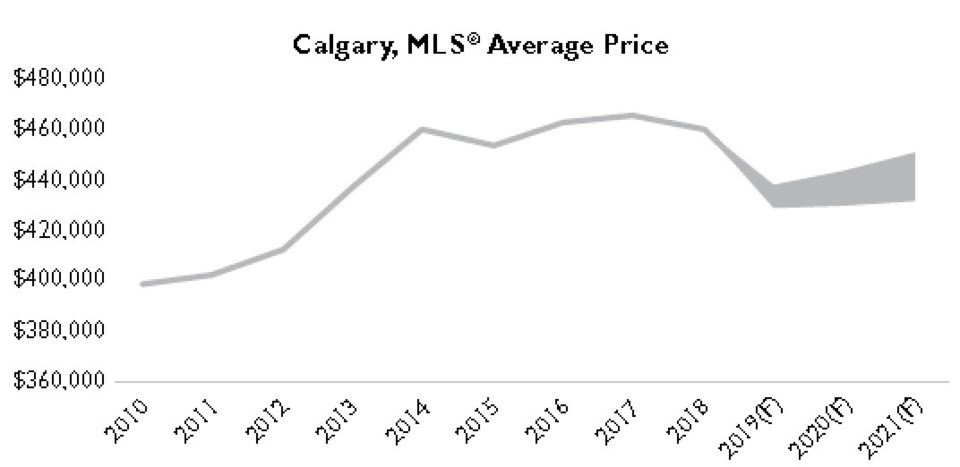 Demand for housing will also tighten Calgary's rental vacancy rate and nudge average rents higher over the next few years, CMHC said.
However, Edmonton is likely to see a different scenario play out, according to the agency.
While the city's residential sales and prices are expected to "stabilize in the short term," the CMHC predicts that they will "slow down after 2020."
It said in the Edmonton forecast, "As [the average residential sale] price stabilizes between 2019 and 2020, sales are expected to regain momentum in the longer term."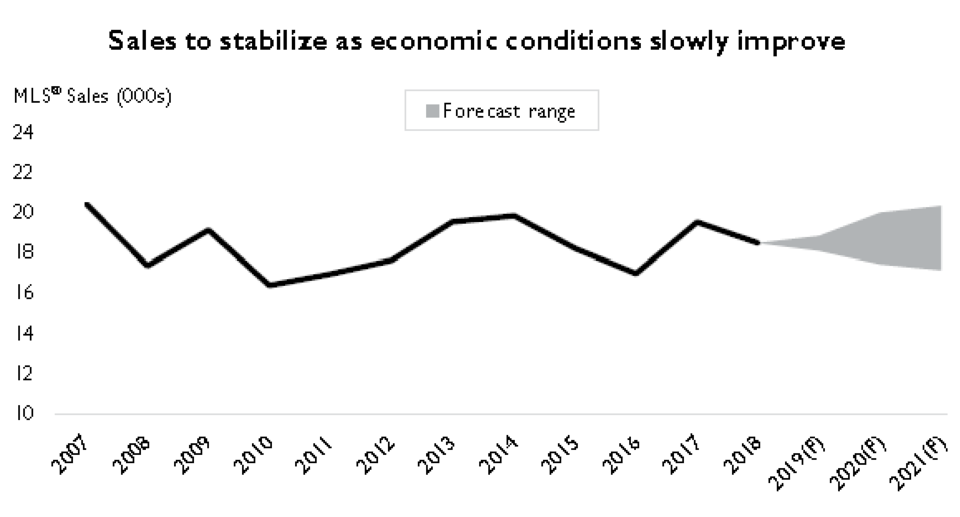 CMHC pointed to the unemployment rate in Edmonton and its recent upward creep, saying that, "These economic fundamentals partially contributed to the decline of sales-to-new-listing ratio (SNLR) in Edmonton to 38 per cent in mid-2018, the lowest level since 2008. In 2019, the SNLR averaged 48 per cent for the first two quarters, indicative of buyers' market conditions."
However, it's not necessarily all bad news for landlords in Edmonton. CMHC said, "The purpose-built rental market in Edmonton is projected to tighten up over the next two years. Vacancy rates will continue to trend lower in the next year before increasing in 2021. As a result, landlords will react with lagged rent increases over the forecast horizon."
To see CMHC's housing market outlook for Canada various Canadian cities, click here.